Meet the Artist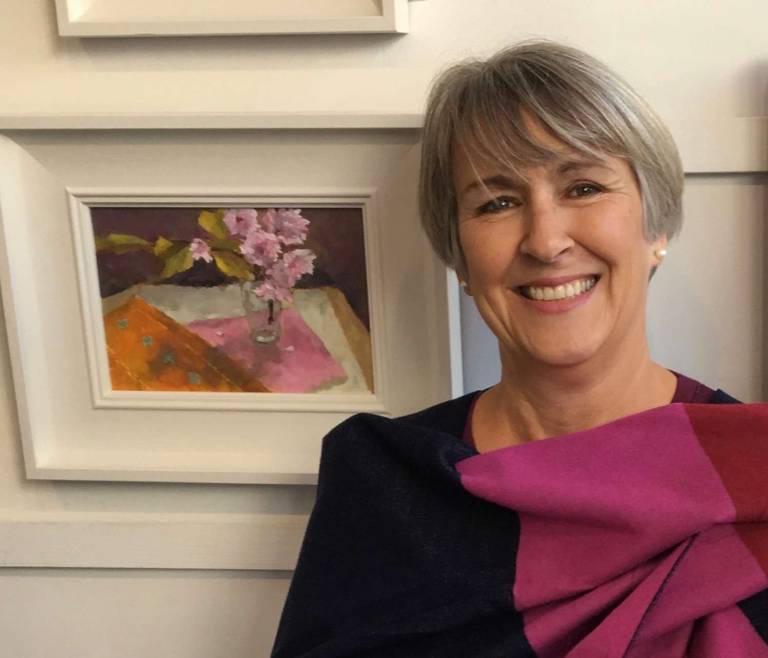 I have been painting for about five years, falling under the spell of oil paint with its beautiful texture and colours. I am largely self-taught, attending local classes, reading and experimenting. 
Recently I have been on courses at the wonderful School of Painting at St Ives in Cornwall, home to so many great 20th century British artists, and this year at the Norfolk Painting School which has helped me to develop my brushwork and technical skills.
My professional background is in Conservation of Prints and Drawings.  Following a degree in History of Art with conservation training at Camberwell, I worked in various galleries and studios in London and Suffolk conserving prints, drawings and watercolours.  My years working for the National Trust reflect my interest in historic interiors as well as fine art.
I now paint mostly still lifes in oils and working from life, and I am inspired by forms, their interrelationships and how light and colour play across their surfaces.  Remaining grounded in close observation and figuration, I am working to develop my practice away from reporting, towards a more intuitive investigation of shape, colour, tone and light. Above all the mystery and joy of perception and the power and beauty of colour keep me excited and compelled to paint.
Guest artist at the Chalk Gallery, Lewes, for Artwave 2021

Institute of East Anglian Artists (selected)

Ipswich Art Society Annual Open (selected)

Joint solo show at Carousel Gallery, Framlingham

Guest artist at the Handmade Shop & Gallery, Bury St Edmunds

Artist of the month, Suffolk Living, Felixstowe

Suffolk Open Studios

Art in the Barn, Wingfield

Heart of Suffolk, Thorpe Morieux
Before my move to East Sussex in 2021 I was elected a member of the Ipswich Art Society, of which I am very proud.